Christmas In Connecticut
This clip is taken from the 1945 film Christmas in Connecticut. The plot is that a food writer – the actress Barbara Stanwyck who opens the door in our clip – who has lied about being the perfect housewife must try to cover her deception when her boss and a returning war hero – played by Dennis Morgan invite themselves to her home for a traditional family Christmas. The baby has been left to be looked after by the housekeeper whilst its parent goes off to work. Barbara Stanwyck has to pretend it is hers to placate her boss. The scene is still funny but how the passage of time has added a completely new and unintended slant – now that no man is allowed to go near a baby for fear that he is a child molester.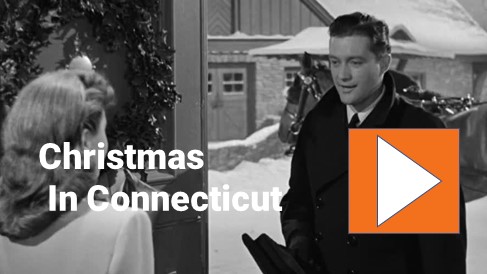 Extract From Oh What A Whopper
This is a very brief extract from the 1961 film called What A Whopper. It stars Adam Faith and a bevy of British stars. It's more or less Carry On Loch Ness but a lot better fun than it should be. I find this brief extract with Charles Hawtrey outrageously cast as a bohemian painter hilarious.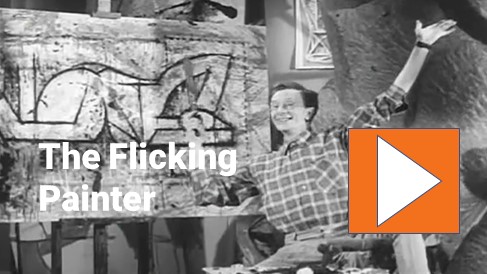 The Girl Can't Help It
The Girl Can't Help It is a strange film showing off rock and roll artists and the figure of Jayne Mansfield – the plot is minimal and silly. This sequence seems designed to push the video double entendre to the very limits. I am amazed that the 1956 censors allowed it. I think it would shock even today. The video quality isn't great –  that is a function of the quality of the original I was able to get hold of -sorry.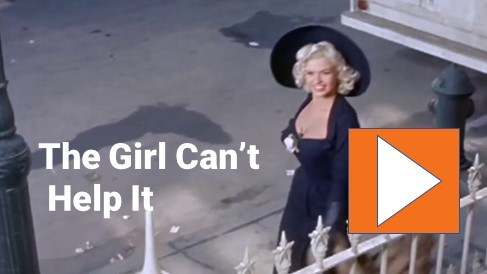 Contact Us Please
I want to hear from you. Comments, feedback and donations are always welcome. Your privacy is important to me and I will never share any information.